4 Questions to Ask Your Estate Planning Attorney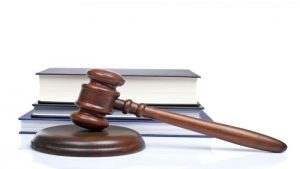 Planning for future real estate purchases, investments, and ownership can be a challenge without the help of a qualified professional. When you are sitting down with prospective estate planning attorneys to determine who would be the best choice for your needs, there are a few essential questions you must ask.
1. How Many Years of Experience Do You Have?
This may go without saying, but the more experience an attorney has, the more qualified they will be to assist you. And not only are years of experience important but years of relevant experience. If the attorney you're interviewing has more years serving general areas rather than real estate planning, they may not be your best bet for future questions you may have.
2. What Is Your Estate Maintenance Plan?
A good estate planning attorney is one that will want to maintain a good relationship with clientele, investing in constant communication so that clients aren't left in the dark. Professional real estate lawyers will want to stay in touch with you to update on policy changes, explain new laws, help you invest in new estate planning techniques, and assess your funding risks and availability as time goes on.
3. What Rates Do You Charge?
Some real estate attorneys charge a flat rate, while others pose an hourly fee. Depending on the lawyer's experience and breadth of services available, you can negotiate a great payment plan that will benefit you the most. Make sure that you get all the details on what is and isn't covered during your time spent with this lawyer. Knowing what you're paying for, and what's included in your price package, can help to give you the confidence that you are working with the right professional.
4. Do I Trust This Person?
The last question you should ask is one to yourself. Do you feel comfortable working with this particular attorney? Are you confident in the range of experiences and services offered by the firm? If you know that all of your questions are going to be answered and all of your goals are going to be met by this partnership, then all signs point to moving forward with your selection.
Get Representation for Your Real Estate Planning Today
The Fitzgerald Law Firm, P.C. is a qualified real estate and estate planning law firm with the services and professionalism to help you in any situation. We offer flexible appointment schedules with a wide breadth of experience to serve you in the best way we can. Contact us in Aurora today for a free consultation!