Things You Need to Look for in Your Trusts Lawyer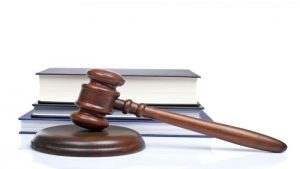 Are you in need of a trusts lawyer? If you are looking to structure your heir's inheritance, you will want to work with one of these attorneys, as they can help to make the process substantially easier for you. However, if you have never worked with these types of attorneys before, or any attorneys for that matter, you might be wondering just what you should look for. The following are some tips that can help make sure you are choosing the right lawyer.
Vast Knowledge in the Field
One of the first and most important things that you are going to need to consider when you are choosing an attorney is how much knowledge and experience they have when it comes to this particular field. While they do not have to only specialize in this area of the law, you do want to make sure that they have been practicing in this area for at least a couple of years. After all, you want them to be knowledgeable enough to offer you quality advice, to explain things to you, and to come up with the right trust plans for your needs.
Excellent Service
In addition to experience and knowledge, you want to be sure that they can provide you with excellent service. This can often be determined by looking at testimonials and reviews. It will give you a better idea of whether they have the right quality of customer service to meet your needs.
A Great Reputation
It is also important that you find an attorney that has a good reputation in the field, naturally. You want to make sure you are working with those you can trust and who have your best interests in mind.
Free Consultation
Additionally, be sure you find an attorney that can offer a free consultation. This will give you a chance to meet with them and get to know them better. It can be a good indicator of what it will be like to work with them.
Now that you have a better understanding of what you should be looking for when you are choosing a trusts lawyer, it is time that you got in touch with one of the best in the Lincolnshire area. Orlowsky & Wilson, Ltd. can provide you with the services that you need for your trusts, estate planning, and more.