Web Marketing Ideas for Attorneys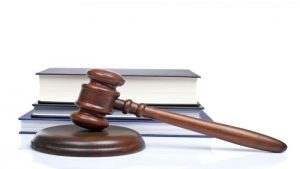 Nowadays it's easy to find attorneys in every corner of the Internet. One could Google the kind of attorney that they're in need of and they will have hundreds of pages of attorneys to choose from. That doesn't always mean that every attorney is the same and doesn't say that you shouldn't try to make your page look respectable to be the attorney a potential client chooses.
Incorporate a Blog or Videos
One of the things that often is forgotten in web marketing for attorneys is just how useful having relevant content can be. Including current content, whether through a blog or a series of videos, can bring in clients like nothing else. The content must be excellent to bring in those users, but it certainly makes it more likely your law firm's website is ranked higher by Google than another local firm's website without current content.
Mobile Friendly Website
Many people use their smartphones and tablets for everything nowadays, so having a website that isn't optimized for this type of use is a huge disadvantage. An easy way to see where you stand is by taking out your phone and browsing your firm's site. This will show you what potential clients might see. If the text or menus are small or hard to navigate, that can lead people to leave and seek out another website. Don't let that happen. Be sure you take this web marketing for attorneys in Glen Ellyn, IL, tip and alter your website for mobile use.
Remove the Jargon
When people are searching for a lawyer, they will often use Google to find one. That is why search engine optimization (SEO) is crucial for your website. You want your website to come up first when someone searches for an attorney in your town. The more relevance found on your website, according to the major search engines, the higher you will appear on that list. Text should be edited to remove jargon and include casual language that clients might use.
Lack of Time
You may find that all of these tips are too time-consuming for you to keep up with, but that doesn't mean you are out of options. You can hire a marketing expert who is well-versed in law firms and their specific needs. It will ensure everything is done right the first time without a lot of trouble.
When you are looking for an experienced marketing team, make sure to contact Forward Marketing. We can provide the skills and services needed to take your firm to the top of the search engine ranking list.