What Can You Do If You Are Denied Your VA Benefits?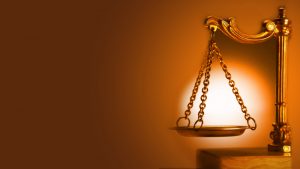 In 2007 the rules that applied to veterans making an application for VA disability benefits was changed. As of 2007 veterans were granted the right to hire a lawyer at the first denial of benefits by the Department of Veterans Affairs. This change was extremely beneficial for the veteran, lawyers for disabled veterans were now able to step in and assist the applicant with the extremely complex and time consuming appeals process.
Who is eligible for VA disability benefits?
Any person that served in the United States Army, Marines, Air Force, Navy or Coast Guard and were injured or contacted a disease from an active service incident can claim for VA disability benefits. The benefit amount varies on a scale from nil to 100 percent; it depends a great deal on how the disability interferes with living a normal life.
To qualify for VA disability benefits the applicant must have been in active duty, training in preparation for active duty or inactive duty training when the injury or disease happened. Those eligible for benefits must have been granted an honorable discharge.
Eligible conditions:
Lawyers for disabled veterans can help those suffering from either a physical injury or mental health condition. There is a very wide range of conditions that are covered; they include everything from a knee injury suffered while in boot camp through conditions as a result of combat. The most common mental health condition is PTSD.
Available benefits:
If your application for VA disability benefits is approved or approved on appeal your benefit amount is based on the percentage of disability. As of 2016 a veteran who is 100 percent disabled, is married and has children will be granted a monthly benefit of almost $3,200 tax free. Lawyers for disabled veterans can help you get the benefits you so rightly deserve.
Lawyers for disabled veterans can improve the chances of winning benefits. If you have been denied your rightful benefits you are invited to discuss the details with Jackson & MacNichol, Attorneys at Law.