Why You Should Have an HOA Attorney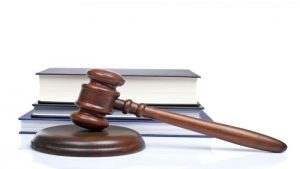 Having the services of condo lawyers in Schaumburg is important for any homeowner's association. Various aspects of the management of the community are governed according to documents, and it is crucial that local, state, and federal laws are followed at all times. Having an excellent attorney will help ensure you are the complaint, which will help you avoid lawsuits. An attorney can also provide help with legal representation, collections, and more.
Choosing the Right Attorney
Just as each homeowner's association is unique, so is every attorney who represents them. The majority of condo lawyers in Schaumburg will understand how communities work and what laws are typically associated with them. However, choosing an attorney who is familiar with communities similar to yours often means they have more experience with the situations you may come upon. This can help you to avoid future mistakes.
Budget & Price
What is most important when it comes to budgeting for an attorney is that the money is well spent on things that matter. Some homeowner's associations are happiest with hourly fees, while others prefer a prearranged price depending on the services needed. You want to find an attorney who understands your budget, understands your specific situation and is willing to place your homeowner's association first. This will ensure you get the most out of your relationship.
Trust & Honesty
When it comes to a homeowner's association and an attorney, trust needs to go both ways. The attorney you chose to go with should be someone you trust to look out for you and your needs. On the other side of the coin, your lawyer is going to want to know that your homeowner's association won't do anything stupid. This means being honest and understanding the person has your interests in mind. In some cases, an association might close off communication over fear of a legal bill, but instead you should speak with the attorney about the situation.
The Right Attorney
When you have the right attorney in your corner, it can lead to a load off of your mind. By practicing open communication about your budget, needs, and expectations, you can work together to reach your goals.
At Keough & Moody, P.C., we offer specialized legal services for community associations. We've been providing services for more than two decades and would be happy to be a part of your team.