Nursing Home Abuse Claims Are On The Rise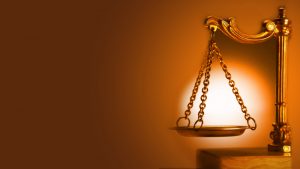 Nursing home abuse is a crime, a crime that is on the rise year after year. Abuse can be in many forms; physical, emotional, exploitive, neglect and even sexual. Any caregiver that harms a senior that is unable to fend for him or herself has committed a crime and can be held liable for damages.
As the population ages the demand for nursing homes grows along with it, this demand for facilities translates into demand for staff. Unfortunately, as these nursing homes are geared toward making a profit, they often are understaffed, or the staff they do have is incompetent and have not be properly trained to do their job. When your loved one is the unfortunate elder caught up in this you must take action, you must hire an Illinois nursing home abuse lawyer.
Preventing nursing home abuse:
There are steps that the family can take to protect their loved ones from being abused in a nursing home. Although it is literally impossible to predetermine the likelihood of abuse, there are steps that can be taken to mitigate this possibility. There are things to consider when you are faced with having to select a nursing home for your loved one.
   * Experience: Look for a nursing home that has been operating in the area for a number of years. The staff at established nursing homes has proven themselves to be qualified and trustworthy. Established nursing homes will have dealt with many elderly over the years will have established a track record by providing services with care and attention.
   * Qualifications: Look at the qualifications of the management and staff members. Many cases of nursing home neglect occur because the people simply do not have the training or the qualifications to effectively care for people with infirmities.
Even when you do your best there is no way to predict how well the nursing home is run. If you suspect that your senior is not being treated properly you need to contact an Illinois nursing home abuse lawyer.
Unfortunately, nursing home abuse is on the rise. If you have reason to believe your loved one is being abused you need to hire an Illinois nursing home abuse lawyer. For a free evaluation of your case you are invited to contact the Law Office of Scott D. DeSalvo, LLC.