What are Medical Malpractice Attorneys and Do You Need One?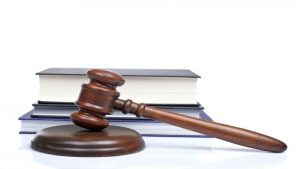 Most of us place immense trust in healthcare professionals, and they are always held to the highest standards of care. They vow to "do no harm" and to provide the very best medical services based on their level of skill and experience. There are times when even the best fail to live up to the standards we anticipate, or even they wish to deliver. If you are injured under the care of any sort of medical professional, it is best to immediately find out about medical malpractice attorneys in the Westchester area.
What They Do
Just what is it that makes medical malpractice attorneys ideal for such issues? Just what is it that they do? According to experts, they will "take you through the process of a lawsuit or settlement deal if you have been injured or disabled due to negligence on the part of your doctor." Of course, if you are the medical professional accused of negligence, you can also turn to the malpractice attorney to defend you.
When Do You Need One?
There are two ways to answer that question. The first way is simple: You need one as soon as possible after the injury or issue occurred. The other way to answer it is more complicated. For example, do you need to seek out medical malpractice attorneys if you caught some sort of infection at the hospital? What if you visited a doctor with evident symptoms, but they failed to diagnose a disease that has now worsened? In both instances – from the infection to the disease – the answer is a resounding yes. Medical malpractice is something many are unclear about, but among the most common reasons for cases are:
Anesthesia-related issues, such as having it applied incorrectly
Infection caught in a medical office or hospital
Injury during a surgical procedure
Failure to diagnose injury or disease
Wrong prescription administration
Failure to inform of risk or potential risk
These are not the only times you should contact a legal professional, and at any instance when you feel that your medical provider has failed you, you should contact a medical malpractice expert immediately. If you are in the Westchester area, Mary Ann Covone, P.C. Attorney at Law offers the kind of help you need and will work with you to determine if you have a valid case and then pursue it to get adequate compensation.